We Design, Build, Remodel and Maintain Award-Winning Luxury Custom Homes
In the Chicagoland area, Southern Wisconsin, and Harbor Country Michigan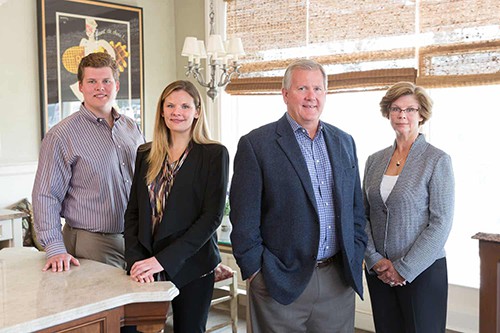 Founded by Orren Pickell nearly five decades ago, the Orren Pickell Building Group is a custom home builder known throughout Chicago and the North Shore for our unparalleled luxury and attention to detail. We thoughtfully design and build each high end custom home to suit the homeowners' unique preferences and lifestyle.
A family-owned and operated business, the Orren Pickell Building Group works to ensure that every element in your new home meets our exacting quality standards—from your front door to your chef's kitchen and your custom closet. At Orren Pickell, we pride ourselves on raising the bar for what the luxury custom home building experience should be—exciting, stress-free and enjoyable.
How We're Different
Unlike other firms that may design a luxury home on paper, then hand it off to another firm to build, Orren Pickell handles the entire design/build process. This means that our designers and architects will work together with you to create the vision for your dream home, then our skilled building team will execute on that vision, ensuring that all of the features and functionality come to life beautifully.
Orren Pickell has built hundreds of homes throughout the North Shore, Chicago, Winnetka and beyond, and no two homes are alike. Each house has been meticulously designed and crafted to meet not only the highest quality standards but the unique needs and tastes of the people who call it home.
Featured Projects
Click on the photo to see all the photos in this home.
Inspiration and Insights from the Orren Pickell Blog
What's the best way to turn a "blah" basement into a beautiful living space? When is a whole home remodel your best bet? And what are some of the top design features that are trending in Chicago-area luxury homes?
Find out the answers to these questions and more in the Orren Pickell blog. Written by our own Orren Pickell expert team, the blog provides insights for homeowners, home builders and remodelers. We share helpful tips for getting the most enjoyment from your custom home, from the best ways to design a four-season sunroom to the things you need to keep in mind if you're considering building on your own land. We also share summaries of past projects with stunning photos, providing you with inspiration for your own renovation or dream home construction project.
An Investment for a Lifetime
It's called a "dream home" for a reason. For some people, it's a once-in-a-lifetime dream. For others, it's a dream that suits their current chapter in life. But no matter where or how long you plan to be in your dream home, one thing remains the same—it's likely to be your largest investment. And to make sure your investment retains value, an Orren Pickell Building Group home is a wise decision.
Our reputation for high quality, unparalleled attention to detail and commitment to service is known throughout Chicago and the North Shore. When you choose us, you choose an award-winning home designer and builder with nearly 50 years of experience in designing, building and maintaining custom homes. For a luxury custom home that provides value while retaining value, the Orren Pickell Building Group is the right choice.